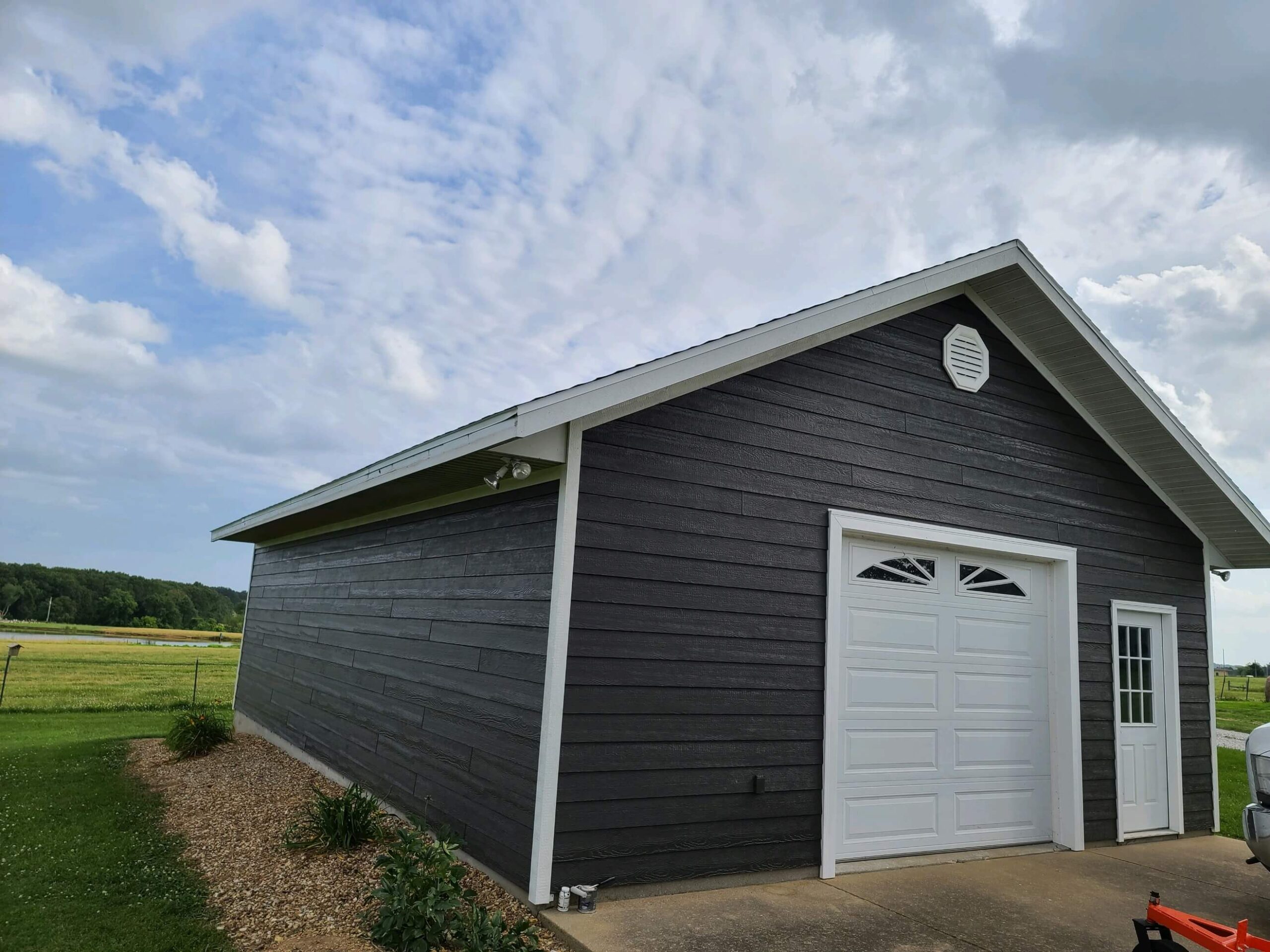 Multiple Traditional Styles with European Roots
Clapboard Lap Siding is the Most Traditional and Found in All Parts of the United States
Dutchlap Lap Siding provides strong shadow lines and is highly popular in the Mid-Atlantic region.
Beaded Siding is an extremely popular style for homes in the Southern Coastal regions.
Durability & Function Features
RigidForm®210 Technology stiffens the siding for a straighter-on-the-wall appearance. Designed to withstand wind load pressures up to 210 mph.
Heavy-Duty Thickness – True .046" thickness for outstanding strength and durability.
Deep Panel Projection – 3/4" panel projections for excellent rigidity and enhances shadow lines for better aesthetics.
Certilock™ locking system snaps tight for a secure fit.
TrueTexture™ is our direct transfer system from real cedar boards for a natural woodgrain finish. It offers the look of true wood craftsmanship.
PermaColor™ system assures color performance resistance and durability with a special blend of resin, superior micro-ingredients and state-of-the-art pigment chemistry.
MainStreet™/Monogram™ by CertainTeed
With 39 Colors Options and Matching Trim, CertainTeed offers the widest Color Spectrum in the Vinyl Siding Industry
Tips for Color Selection
Look for color palette ideas in your surroundings, including landscaping, trees and gardens in your neighborhood and the larger area where you live. The colors you pick for your interior walls can also influence your exterior walls.
You may be inspired by your neighbors' color schemes, but it is a good idea to avoid copying them exactly and best to create your own unique combination that sets your home apart. In most cases, you want your home to fit in but not clash with nearby buildings.
You need to first consider the appearance of any features on the home that will remain unchanged and harmonize your siding color with them. This includes roofing, masonry, stone, stairways, doors, etc.
If your home's architectural style is very distinct (Colonial, Greek Revival, etc.) you will get best results if your color selection and treatment complement its original design.
To visualize your options visit https://colorview.certainteed.com
Lifetime limited warranty 
See actual warranty for specific details and limitations.
LP® SmartSide® DIAMOND KOTE® Siding
An industry-leading brand of pre-finished engineered wood siding with advanced paint technology which provides lasting durability backed by a 30-Year No Fade Warranty. This system hides nail heads, eliminates blemishes and offers a more efficient installation. The result is a flawless finish that protects your home with ultimate performance.
GREAT WARRANTY

– A 5/50 Year Limited Warranty that provides a 5-year, 100% labor and replacement feature and a 50-year Prorated Limited Warranty on the product. Visit LPSmartSide.com for complete warranty details.

STRENGTH AT THE CORE

– Homeowners can trust LP® SmartSide® products to resist impact from airborne debris and gain even more peace of mind with a warranty that covers damage from hail, up to 1.75" in diameter.

EXTRA PROTECTION

– SmartGuard® helps LP® SmartSide® withstand extreme temperatures, heavy humidity, arctic freeze thaws and everything in between. This process treats to the core with four components (waxes, binders, zinc borate and overlay) that add strength and resist fungal decay and termites.

RENEWABLE RESOURCE

– All products are made with wood, a renewable resource, grown and gathered under strict Sustainable Forestry Initiative® standards. Plus, all binding agents and resins are low emitting.

RESISTS IMPACT

– NASA testing of LP® SmartSide® siding has shown that it resists impacts from baseballs, golf balls, river rocks, and marbles traveling at high speeds.

LONGER LENGTHS = FEWER SEAMS

– 16-foot lengths allow for fewer seams providing a more finished appearance.

RIGIDSTACK™ SIDING

– Designed with a spline to stack and lock together.

STACKS FOR PERFORMANCE

– As pieces are stacked, they form an extremely strong bond, up to 375% stronger than regular lap siding.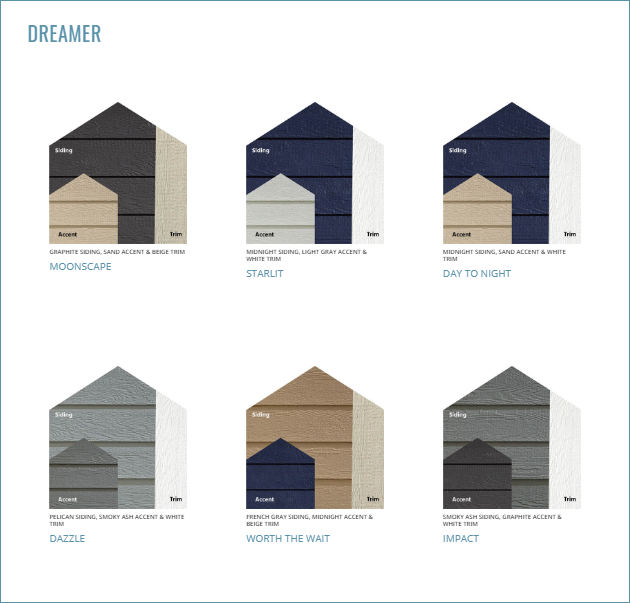 An advanced paint technology with 30 standard colors, uses the purest metal oxide colorants extracted from rocks. These natural raw pigments will not fade over time, will keep your siding vibrant and protected from destructive Ultraviolet sun rays which cause synthetic tints to fade quickly.
Under 40X magnification, there are significant differences between the Diamond KOTE® pre-finish and other finishes. Others are porous, resulting in a dull finish that traps dirt and moisture and can lead to premature failure.
Diamond KOTE® pre-finish is designed to be low maintenance, resisting the build up of dirt and grime while locking out moisture. Being easy to clean, combined with a durable finish reduces overall maintenance.
Designed and tested for maximum protection against the elements. Enjoy a durable scratch-resistant finish that withstands the test of time with no peeling, chalking or fading.
MASTIC® Carvedwood-44 Siding
Mastic products are backed by Ply Gem – a 75-year leader in pioneering performance home exteriors, with a superior warranty for exactly the home you want for decades to come.
VIP Limited Lifetime Warranty
Premium guarantee of lasting quality backed by Mastic, a trusted industry leady for 50+ years.
Color & Texture
Woodgrain or Smooth Finishes in a virtually endless palette of colors – 36 colors from rich, deep hues to light neutrals.
Hang-Tough™ Technology
Exclusive formulation and process boosts durability so panels are more resistant to cracking, impact and thermal distortion. As an added benefit, rich color resides throughout the panel, virtually eliminating the appearance of nicks and minor surface scratches.
Certification 
Products are certified by the Vinyl Siding Institute assuring third-party testing and inspection, and Home Innovation Research Labs. They exceed all performance standards set by the American Society for Testing and Materials.
Rigorous Testing 
Siding is tested for heat, warp, moisture, rigidity, color consistency & fade, impact resistance and sheen.
Wind Resistance – Rated up to 200 MPH
Duranyl 5000® Protection System
Proprietary technology adds extra UV protection to our deepest, most vivid colors – protects color against harsh elements and maximizes long-term weatherability.
Solar Defense Reflective Technology®
Panels provide next generation protection from the sun for the most durability and long-lasting beauty. Engineered to absorb less of the sun's heat. The newest, darkest colors are designed to resist fading and heat distortion better than ever. Cooling compounds scatter more light to reflect more heat away from the siding, and keep panels cooler even on the hottest days. Backed by a No Fade, No Distortion Promise.
Rollover/Reinforced Nail Hem
Provides easier, more precise & secure installation.
No Paint, No Stain, No Hassle
Carvedwood-44, a premium panel, never needs paint or stain. Unlike real wood siding, it will not crack, peel, flake or rot.
Premium Thickness – .044 nominal thickness