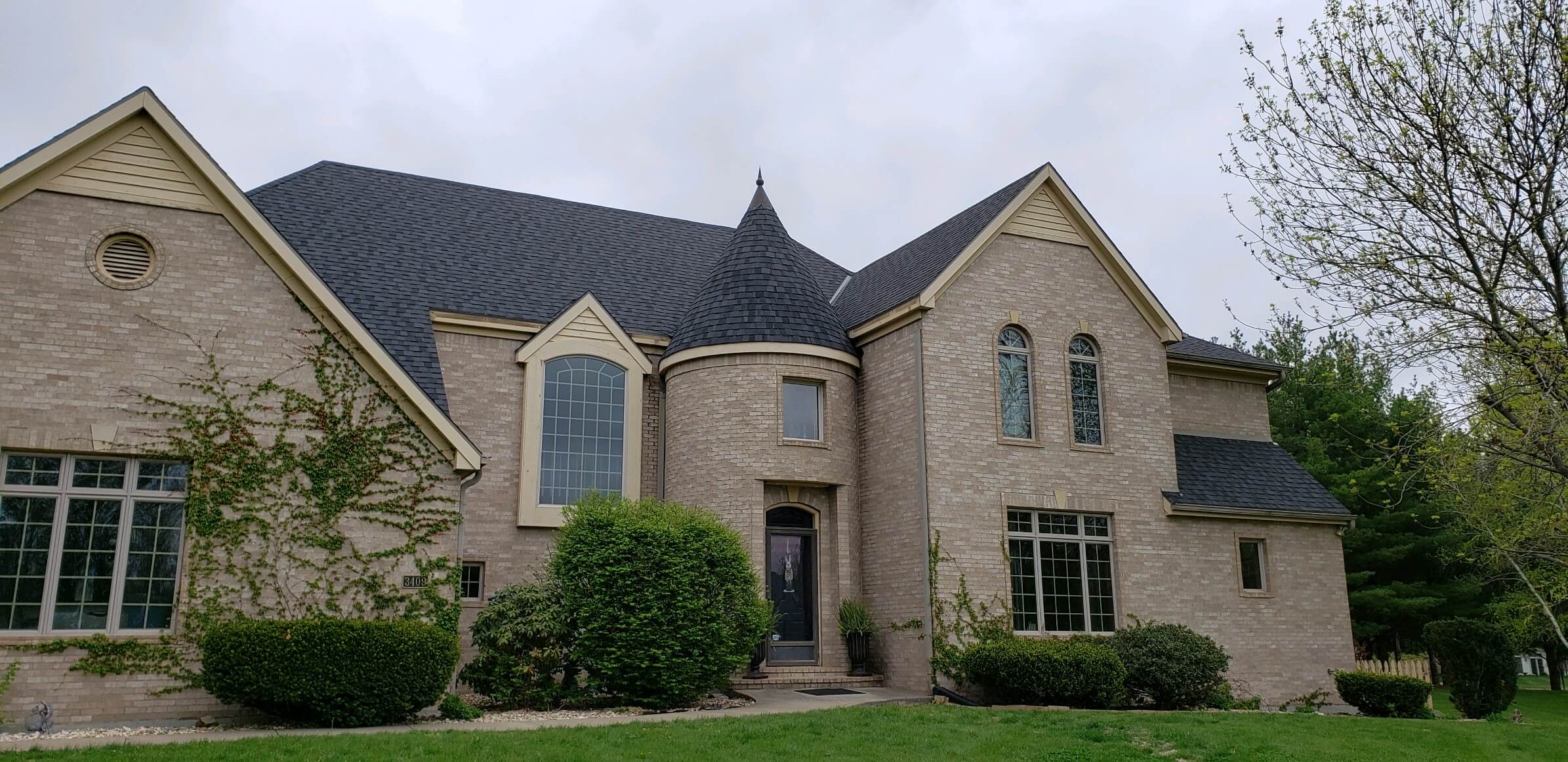 Dual-layer durability
Industry-best lifetime limited warranty
10-year StreakFighter8 algae-resistance warranty
Dual-layer, high performance
Max Def color palette
Industry-best lifetime limited warranty
15-year StreakFighterS algae-resistance warranty STREAK Fighter'
Dual-layer, high performance
Max Def color palette
Industry-best lifetime limited warranty
15-year StreakFighter algae-resistance warranty
Two-piece laminated fiberglass-based construction
Classic shades and dimensional appearance of natural wood or slate
For US. building code compliance, see product specification sheets.
CertainTeed products are tested to ensure the highest quality and comply with the following industry standards:
Fire Resistance:
UL Class A
UL certified to meet ASTM D3018 Type 1 Wind Resistance:
UL certified to meet ASTM D3018 Type 1
ASTM D3161 Class F Tear Resistance:
UL certified to meet ASTM D3462
CSA standard A123.5
Wind Driven Rain Resistance:
Miami-Dade Product Control Acceptance: Please reference www.certainteed.com to determine approved products by manufacturing location.
Quality Standards:
ICC-ES-ESR-1389 & ESR-3537
Lifetime limited transferable warranty against manufacturing defects on residential applications
50-year limited transferable warranty against manufacturing defects on group-owned or commercial applications (Landmark PRO and Landmark Premium)
StreakFighter• algae-resistance warranty (10-year Landmark, 15-year – Landmark PRO and Premium)
10-year SureStartTM protection
15-year 110 mph wind-resistance warranty
Wind warranty upgrade to 130 mph available. CertainTeed starter and CertainTeed hip and ridge required
See actual warranty for specific details and limitations.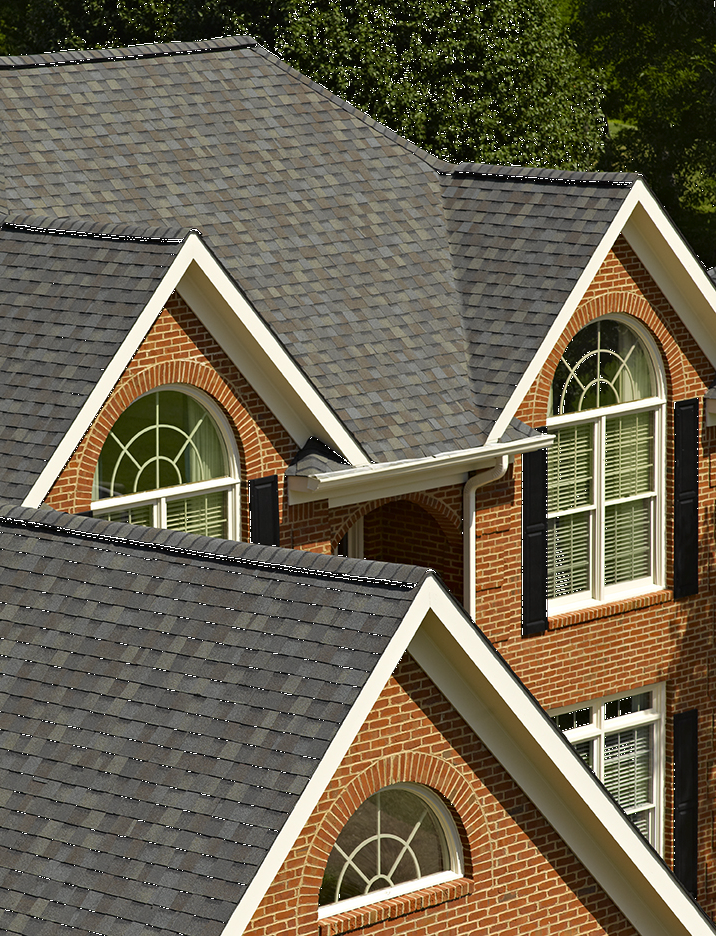 NailTrak Shingle Technology
The bond that holds it together.
For more than a decade, Nail Trak has improved shingle installation by providing a nailing area three times wider than that of a typical laminate shingle. This increases efficiency and accuracy in installation, providing homeowners greater peace of mind. Landmark shingles also feature our specially-formulated Quadra-Bond adhesive, providing industry-leading resistance to delamination. Together, our NailTrak and Quadra-Bond technologies deliver the strength and durability that allow your roof to stand the test of time.
1-1/2″ extra-wide nailing area improves efficiency and accuracy
An industryleading four strips of our Quadra-Bond adhesive for durability.
The ultimate in stain protection.
Those streaks you see on other roofs in your neighborhood? That's algae, and it's a common eyesore on roofing throughout North America. CertainTeed's StreakFighter technology uses the power of science to repel algae before it can take hold and spread. StreakFighter's granular blend includes naturally algae-resistant copper, helping your roof maintain its curb appeal and look beautiful for years to come.
Granule with StreakFighter Technology
Ceramic coating
Copper layer
Mineral core
A COMPLETE APPROACH TO LONG LASTING BEAUTY AND PERFORMANCE
With as much care as you take in selecting the right contractor, choosing the right roof system is equally as important. A CertainTeed Integrity Roof System combines key elements that help ensure you have a well-built roof for long-lasting performance.
Waterproofing Underlayment
The first step in your defense against the elements. Self-adhering underlayment is installed at vulnerable areas of your roof to help prevent leaks from wind-driven rain and ice dams.
Water-Resistant Underlayment
Provides a protective layer over the roof deck and acts as a secondary barrier against leaks.
Starter Shingles
Starter Shingles are the first course of shingles that are installed and designed to work in tandem with the roof shingles above for optimal shingle sealing and performance.
Shingles
Choose from a variety of Good-Better-Best styles to complement any roof design and fit your budget.
Hip & Ridge Caps
Available in numerous profiles, these accessories are used on the roof's hip and ridge lines for a distinctive finishing touch to your new roof.
Ventilation
A roof that breathes is shown to perform better and last longer. Ridge Vents, in combination with Intake Vents, allow air to flow on the underside of your roof deck, keeping the attic cooler in the sumrner and drier in the winter.
Owens Corning® TruDefinition® Duration® Shingles
With 22 colors to choose from, these shingles make a brilliant impact, creating curb appeal and blending with your home's natural surroundings.
Limited Lifetime Warranty – for as long as you own your home.
Excellent Adhesive Power – Helps keep the shingle layers laminated.
Breakthrough Design – Patented SureNail® Technology is the first and only reinforced nailing zone on the face of the shingle. This tough, engineered woven-fabric strip is embedded in the shingle to create an easy-to-see, strong, durable fastener zone. This offers a 200% wider common bond area in the nailing zone over standard shingles.
Outstanding Grip – The SureNail® strip enhances the already amazing grip of our proprietary Tru-Bond, a 130-MPH wind warranty.
Excellent Wind Resistance – Engineered to deliver 130-MPH wind warranty performance with only 4 nails. Fewer nails required can mean fewer deck penetrations.
StreakGuard™ Protection with a 10-Year Algae Resistance Limited Warranty.
A TruDefinition® Color Platform
Triple Layer Protection® A unique triple layer of reinforcement occurs when the fabric overlays the common bond of the shingle laminate layers that offers excellent fastener holding power.